English Literacy
We have devised and formalized methodology for teaching English to Children coming from non-English speaking community, by introducing learning through verbalizing actions, phonics, role play, conversation, word building games, puzzles, one act plays, public speaking, long hand exercises, compositions on the computer, reading and storytelling.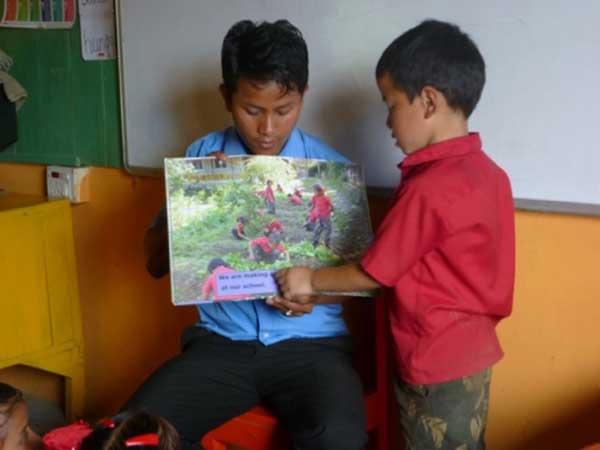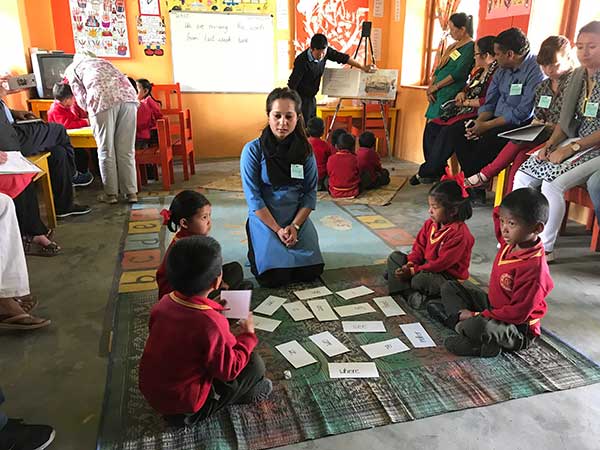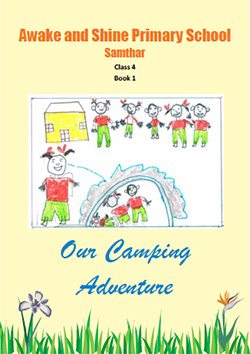 Systematic learning through English readers with local content
In year 2017, the school completed a project for introducing English readers with local content, in partnership with Benalla and Bairnsdale Rotary Clubs from Australia. Named after the author; Margot Sherwill, as Margot's readers. These are designed to teach the language systematically through a set of readers. 144 titles (one reader per week) are now in use by LKG, UKG, class 1, and class 2. In class 3 and 4 we use story books. What is unique about these books, is that all text and pictures are about the local children, their families, familiar landscape, local flora, agriculture, festivals, birds, butterflies and village activities.
Story books with local content.
Inspired by the success of Margot's readers, we launched the Awake & Shine Storybook project. This is a unique project on three counts: -
Story books are authored by our teachers
The content is local
Illustrations are by children from class 3 & 4
Teachers were motivated and guided to write the text. The focus is on original thinking informing children about local culture, events, customs, geography, plants, birds, and so on, whilst improving vocabulary and reading.
The teachers in turn guided the children to draw the illustrations. Six story booklets have already been printed. More are in the pipeline.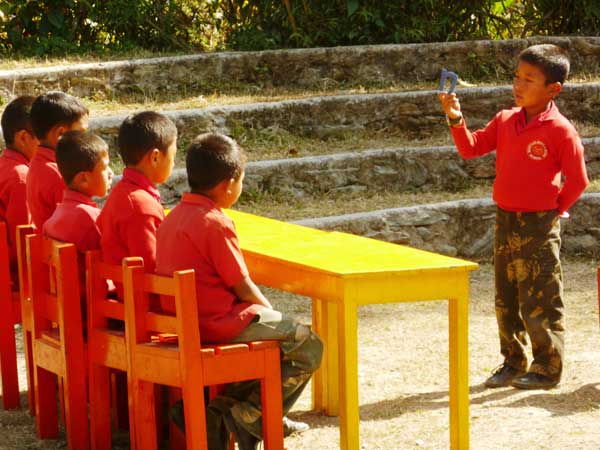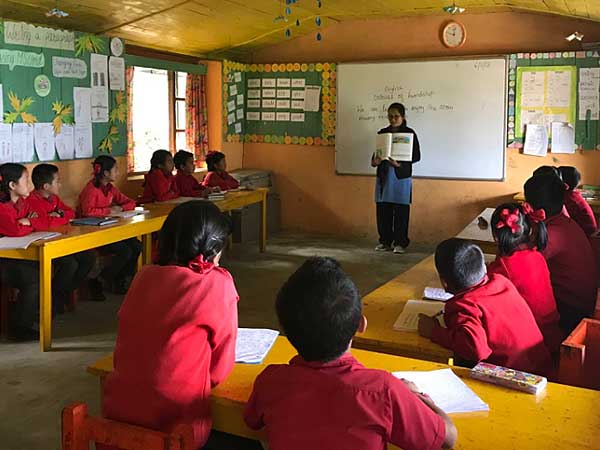 In sum; the school has evolved an innovative and successful way of teaching English to children who come from non-English speaking homes. It is a comprehensive English syllabus for a primary school, supported by Margot's readers and our own story booklets, along with creative activities. By the time our children are in Class 4, they can speak in English with confidence, write about simple original subjects, and read and understand stories. Our children are doing well in English medium schools in Kalimpong, after finishing their foundation course at the Awake and shine Primary School at Samthar.
Our teachers have attained proficiency in this methodology of teaching through stories. As a result, reading skills and vocabulary continued to improve. We are looking to sharing our expertise and experience with other rural schools.
All Rights Reserved [Awake & Shine Primary School]. Website Design and Development Service Provided By
Techno Developers Group
.