Creativity & Hobbies
Creativity is included as a subject in our syllabus. It aims at developing creative talent though arts and crafts, and vocal skills., rhythm, and body coordination through singing and dancing, and pride in heritage through folk song, dance, and storytelling. Music, song and dance are local favourites.
Play acting is encouraged.
Combination of art work, Cutting and pasting, digital photos, natural objects, and computers are used to create theme books and wall displays. The emphasis is on original work.
Introduction to new skills such as baking in a mud oven, camp cooking, digital photography, straw mat and bamboo basket making, and tie & dye are included in the experiential syllabus.
The school looks towards using hobby clubs, as tools towards personality development, and as forerunners of future vocational skills. The knitting, music, mountain biking and photography clubs offer varied skills and fun experiences.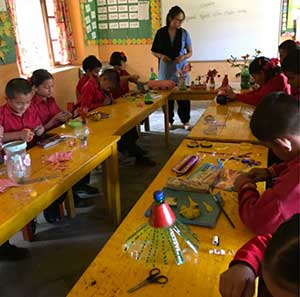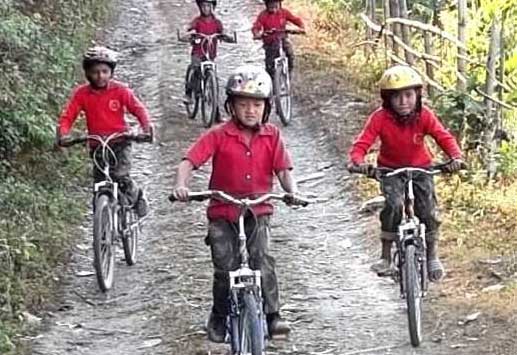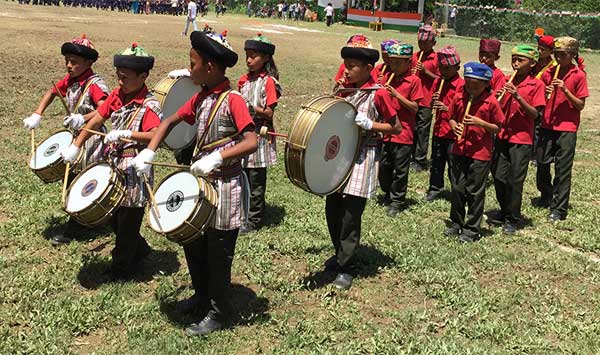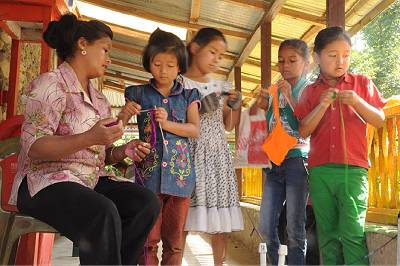 All Rights Reserved [Awake & Shine Primary School]. Website Design and Development Service Provided By
Techno Developers Group
.