Bulletin Board
The Chota Suruk School Team
Since Feb 2018, We have been creating a team to run the Nursery Class at Chota suruk. Manita Tamang , Class Teacher and her assistant Hasti Maya Lepcha will run the Nursery Class at Chota Suruk, under my supervision. Pascaline oyr Head teacher will be with them in the initial month to help them settle down.
Manita was chosen for her ability to communicate in English, and her gentle affectionate ways with children. She underwent our in-house induction at Samthar for 8 Weeks. Thereafter She and Hasti Maya were attached to the Samthar school nursery class for the whole academic year. Both the young ladies are from Chota Suruk village, and had no previous experience. Keen learners they have quickly learnt the grass roots requirements of managing and teaching pre- school rural children. Both have participated actively in setting up the new class room, liaison with mothers of prospective students, and motivation of children . I admire their determination and passion to empower themselves to become change makers in their village. It is not easy to walk up daily from their homes at Chota Suruk to the Samthar School daily – even during the monsoons . The climb up is strenuous and takes more than 2 hrs through primary forests , often chased by monkeys. Getting back home late afternoon, they managed their household chores to look after their families. They have become respected members of our team, and I send them my congratulations and good wishes for their future endeavors.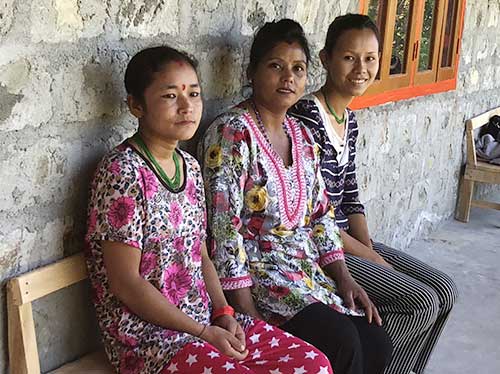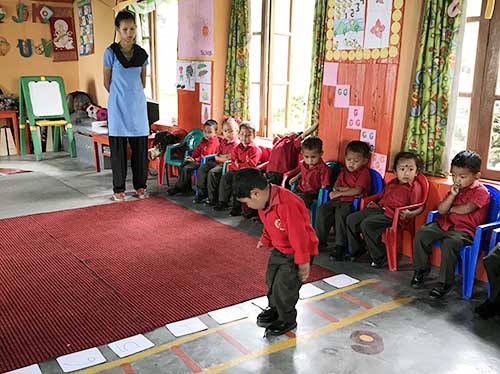 Posted on : Friday, 14th December 2018
All Rights Reserved [Awake & Shine Primary School]. Website Design and Development Service Provided By
Techno Developers Group
.