Bulletin Board
Old Students Reunion reveals our shining stars
Every year we get together with our old students, during the winter holidays. The idea is to keep in touch, get to know how our old students are doing in the post primary stage, have some fun and games, and enjoy a picnic lunch. News item for bulletin boardThis year we organized the get together on 30 January at the school at Samthar.
It was a bright and sunny day, as General Jimmy Singh and our staff members welcomed the old boys and girls from the six batches that passed out since 2012. After taking batch-wise group photographs, we had a feed-back session, to find out how our ex students are faring.
A cross section of students, sharing their experiences . All spoke confidently in English narrating some interesting experiences. and challenges they had faced after joining other schools They were all of the opinion that activity based experiential learning and "hands on" computer handling at our school had stood them in good stead and given them the confidence and ability to adjust to changed environment and meet all challenges.
After questions and answers and some discussion, I collected the data from their school report cards, to analyze the post- primary performance of our students in other schools. This is part of our ongoing research on how our students are faring after they join other schools
After a round of fun and games, all the members of the staff hosted the old students to a delicious picnic lunch cooked by Tara and her team. So ended a day full of fun. We also gained insight into the challenges faced by students after joining other schools.
Our Old students shine after finishing our foundation primary course
After analysing the available data, we find that in general, all our students are doing well. Here are the results of some of our star performers, as gleaned from their school reports. A noticeable fact: All our shining stars are girls. The General observed :-
"Our policy of admitting equal number of boys and girls, adopting gender neutral uniforms, encouraging equal participation in all events , and absolutely no gender discrimination is paying off. All our teachers should be proud to have converted mere slogans into reality". It is also a wake- up call for the boys.
| | | | | |
| --- | --- | --- | --- | --- |
| Name of School | Name of the student | Class | Overall percentage | Position in class |
| St. Philomena's Kalimpong | Sita Bhujel | IX | 83.29% | Ist |
| St. Stephen's Kaffer | Sheena Lama | IX | 86.23% | 1st |
| Samthar Higher secondary school | Karuna Bhujel | VI | 69% | 1st |
| Samthar Higher secondary school | Ritu Bhujel | V | 68.7% | 1St |
| St. Philomena's Kalimpong | Anorga Lepcha | IX | 67.43% | 3rd |
| St. George's, Pedong | Diya Chettri | VI | 83% | 3rd |

​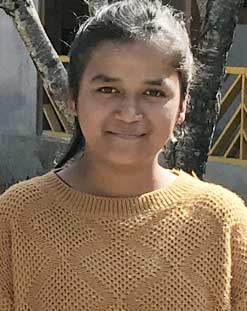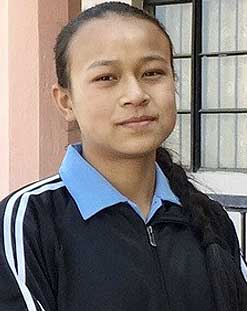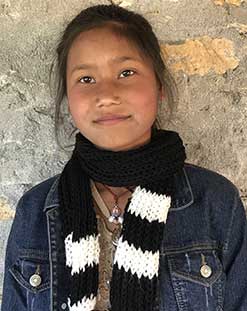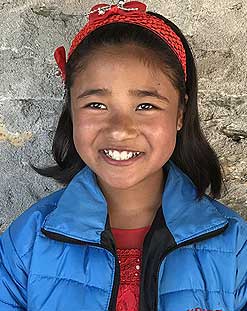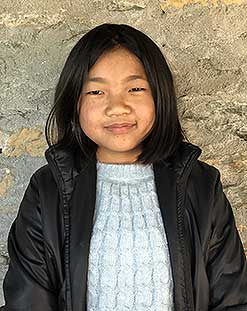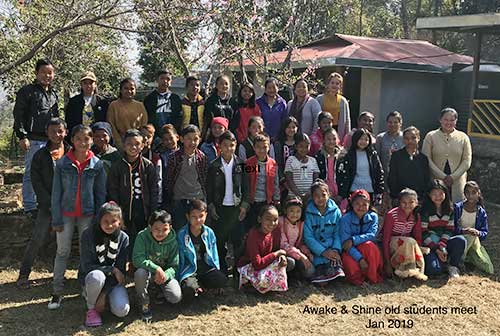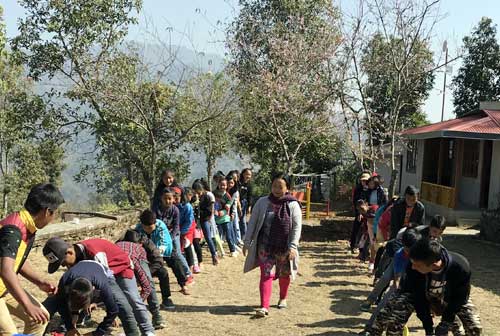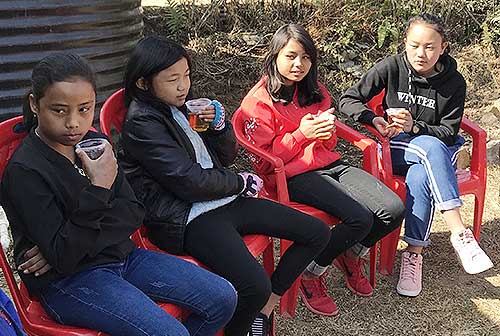 Posted on : Monday, 18th March 2019
All Rights Reserved [Awake & Shine Primary School]. Website Design and Development Service Provided By
Techno Developers Group
.