Bulletin Board
Driving down the spiral staircase to Chota Suruk
Construction of the new school at Chota Suruk has been a challenge. To get to the site from The Samthar Farm House, I usually walk down the old mule track to the Teesta Valley. Some years ago this was converted into a jeep track with rough stone soling, which descended in a spiral staircase to the hamlet of Chota Suruk, and then down to the Relli Valley. Successive monsoons took their toll, and the track was virtually abandoned due to dislodged soling, and forest undergrowth. I have always enjoyed walking down this trail through deep forests, with breathtaking views of the snow clad ranges and of the Chota suruk spur, spread out a thousand meters below. Last month a dozer was used to level the surface and widen some of the hairpin bends. However the surface remained rough and gradient steep. The track was put to use by the dare devil drivers from Chota Suruk in their 4WD pick-up trucks, which had to reverse to turn on some of the hairpin bends.
On 16 December, the General decided to take on the track by driving down in his Renault Duster, with Ronald Lobo and me, keeping him company. It was a exciting ride, with some anxious moments, and did require us to remove manually some boulders strewn on the road. Finally we reached Chota Suruk after a drive of 30 minutes. In future I would still prefer to walk for one and a half hours.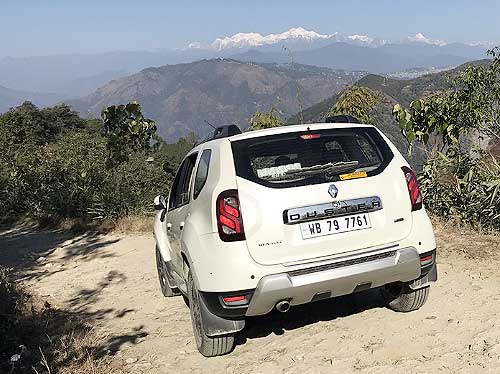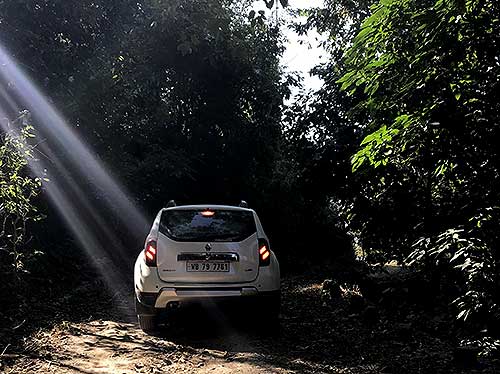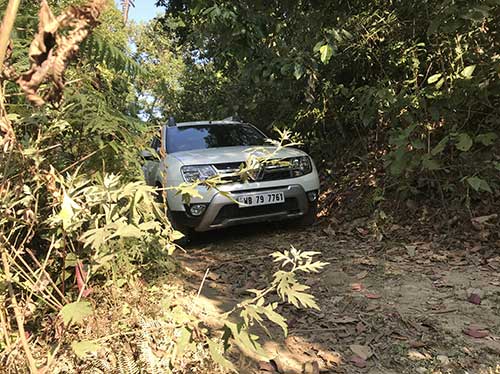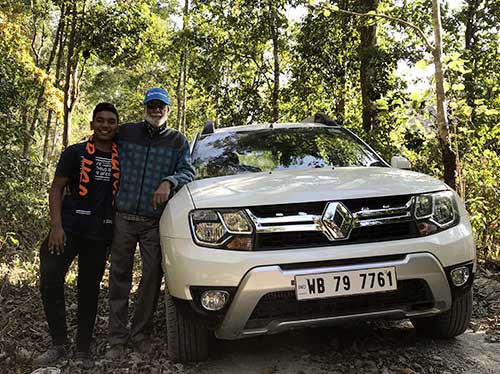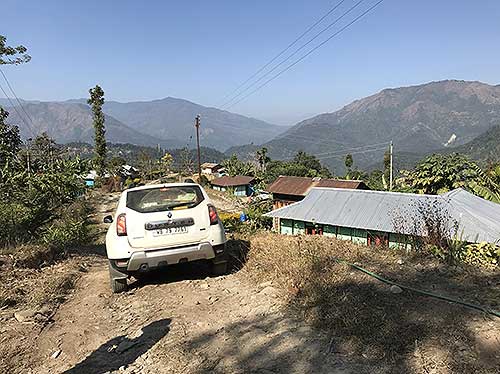 Posted on : Wednesday, 19th December 2018
All Rights Reserved [Awake & Shine Primary School]. Website Design and Development Service Provided By
Techno Developers Group
.