Bulletin Board
Awake & Shine New School opened at Chota Suruk with Nursery Class on February 22, 2019
Twelve years after the opening of Awake and Shine School in Samthar, it was exciting and inspiring to witness the opening of the Nursery class of our second school in the remote hamlet of Chota Suruk.
The ceremony was attended by all our teachers, parents of 15 children who have been admitted to the new Nursery class, and interested community members. A group of nine French donors on a five-day integrated village trekking tour, were also present as honoured guests.
General Jimmy Singh addressed the audience and said that the Awake & Shine Charitable Trust is dedicated to providing quality education in the rural areas, whilst also building the personality of the children.The Trust aimed to create good infrastructure, provide modern learning tools, and dedicated teachers, who can utilize our unique activity based experiential teaching methodology. He assured the parents that after finishing their Primary course, their children will be ableto secure admission to any English medium school on merit.
The address was followed by the presentation of scarves of honour and gifts to all those who assisted with the setting up of the school. They were:-
Santa Kumar Bhujel for donating land for the school
Bal Kumar Bhujel and Anjana Poudyal for Managing the construction.
Mrs Maureen Blake, Angela Lepcha, and Pascalina Lepcha for training the staff
Manita Tamang, and Hasti Maya Bhujel, comprising the Chota Suruk teaching team, were especially complimented for walking daily through forests, for 3 hrs to our Samthar School , to learn and practice our teaching methodology.
The class room was formally opened when tiny Aisha Rai, the youngest student, cut the Red ribbon, with a little help from Angela Lepcha. Manita, the class teacher first welcomed the children, followed by parents and visitors, who spent time in the classroom to see the children singing and playing.
The parents were fascinated to see how the teachers related to the children with genuine affection and how the children responded happily. The French visitors were amazed that already the teachers were speaking to the children mostly in English.
Latter the children trooped outside to try out the new confidence course. Helped by all the teachers from Samthar, they learnt how to negotiate the course and had a lot of fun.
Meanwhile, Tara had been cooking a huge picnic lunch for community members who had come to see the school walking from far flung hamlets. All the invited community members, the teachers, the parents, the children and many interested locals then tucked in to Tara's delicious, Rice and chicken curry.
Finally, the children went home with their parents waving "Bye bye" to everybody.
We wish the new school well and are sure that the children will be as happy and successful learners, as the original Awake and Shine Primary School at Samthar.

​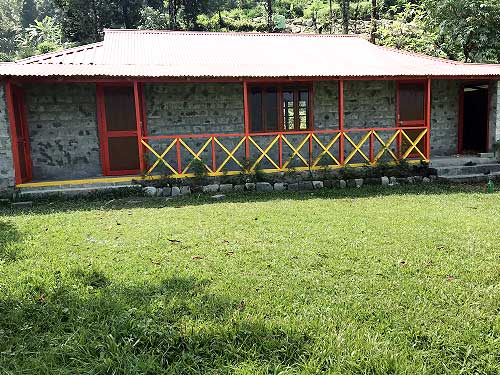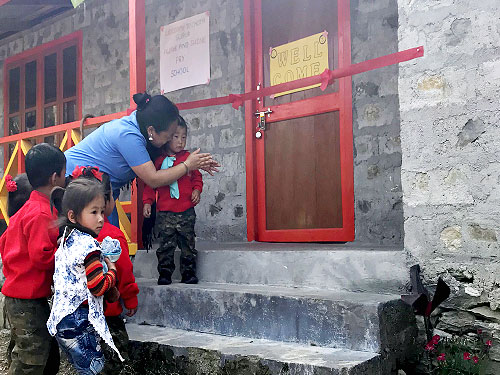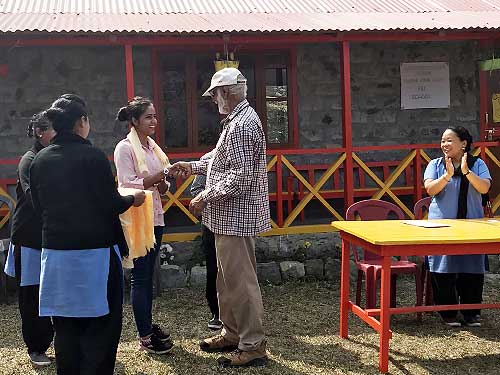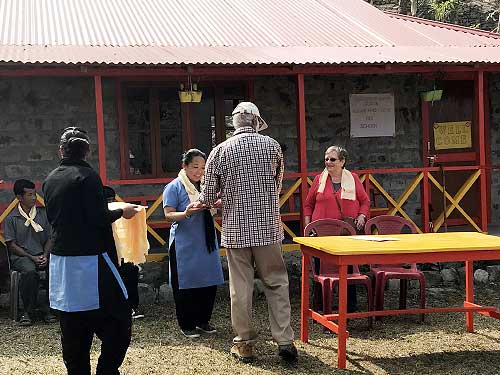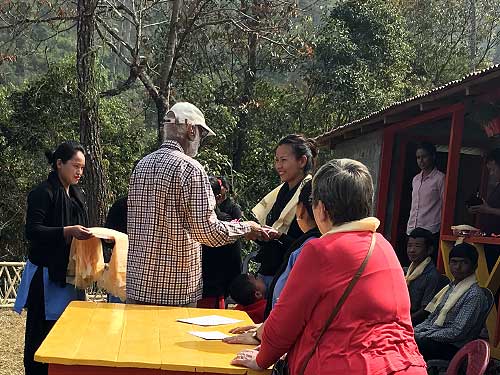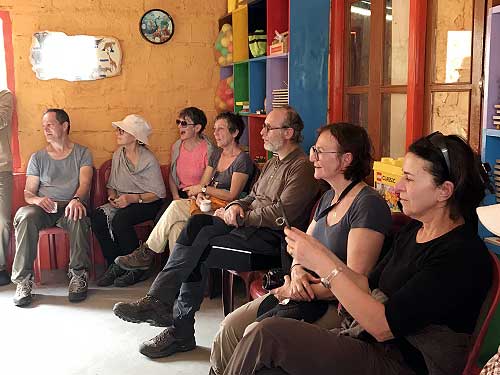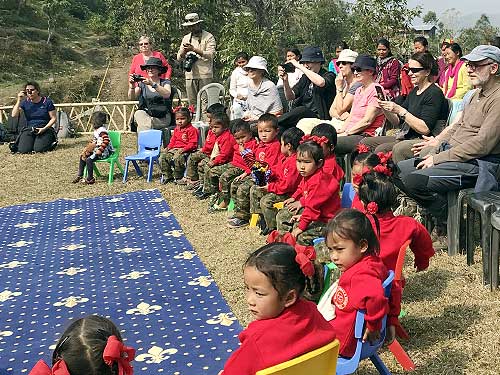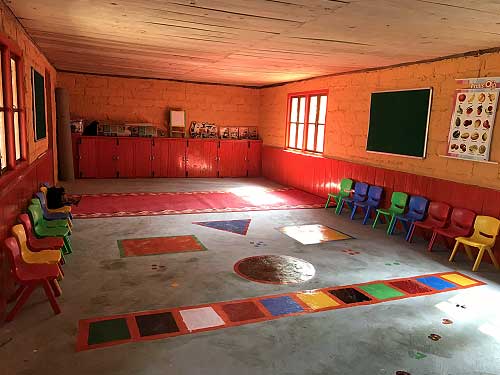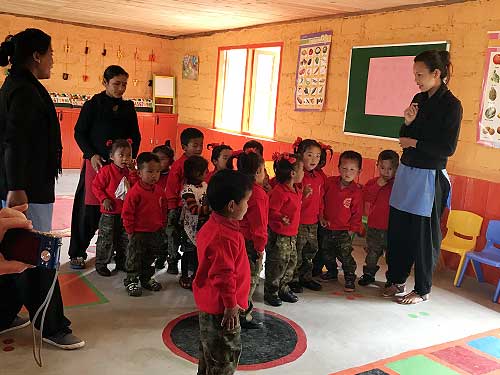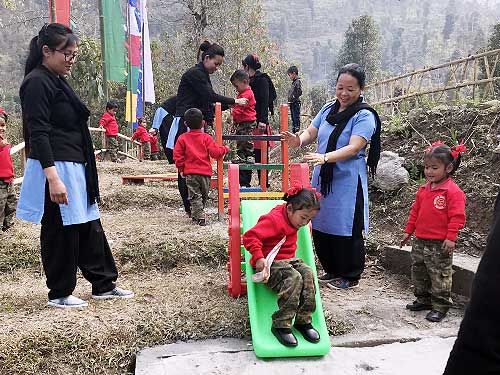 Posted on : Monday, 4th March 2019
All Rights Reserved [Awake & Shine Primary School]. Website Design and Development Service Provided By
Techno Developers Group
.